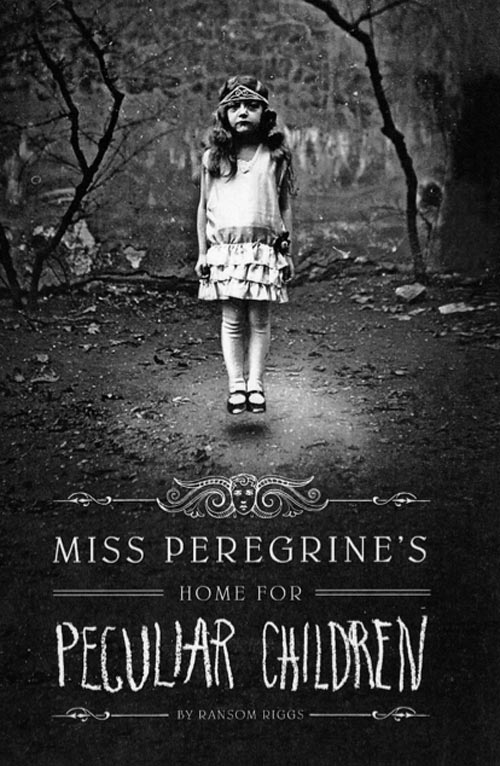 What initially piqued my interest in
Miss Peregrine's Home for Peculiar Children by Ransom Riggs
was the use of "found photographs" within the text. Most of the photographs are from the archives of Robert Jackson and, make no mistake, there are some truly
peculiar
, even haunting, photos here. However, I found the conceit wearisome after about 100 pages with each photo being introduced by a sudden "remembrance" from the narrator - surely, there are more ways to incorporate the photos than merely "I remember..."? The twists near the end of the story I also thought were predictable and not all that interesting, making it fairly easy to see how the story will continue - this book being the first in a series. That doesn't mean Riggs won't surprise (though I can't imagine the second book using found photos again as its hook), and I'm invested enough in the characters I'll give the next book a fair shot.
In this story, young Jacob's grandfather tells him stories of a strange past - fighting monsters and living in a boardinghouse on an island off the coast of the UK with other "peculiar" children, all of whom had some sort of strange power, whether it be invisibility or amazing strength or weightlessness - but Jacob's father convinces him that his grandfather's stories are just stories, despite the photographs to the contrary, and that his grandfather had been escaping Nazi Germany during WWII. But Jacob's life is turned upside down when his grandfather suddenly dies and clues point toward the truth of his mysterious past as a "peculiar" child. On the advice of his therapist, Jacob visits the island where the boardinghouse resides, and meets some very strange folk there.
Here is an excerpt from
Miss Peregrine's Home for Peculiar Children
:
I recognized them somehow, though I didn't know where from. They seemed like faces from a half-remembered dream. Where I had seen them before - and how did they know my grandfather's name?
Then it clicked. Their clothes, strange even for Wales. Their pale unsmiling faces. The pictures strewn before me, staring up at me just as the children stared down. Suddenly I understood.
I'd seen them in the photographs.
The girl who'd spoken stood up to get a better look at me. In her hands she held a flickering light, which wasn't a lantern or a candle but seemed to be a ball of raw flame, attended by nothing more than her bare skin. I'd seen her picture not five minutes earlier, and in it she looked much the same as she did now, even cradling the same strange light between her hands.
I'm Jacob,
I wanted to say.
I've been looking for you.
But my jaw had come unhinged, and all I could was stare.